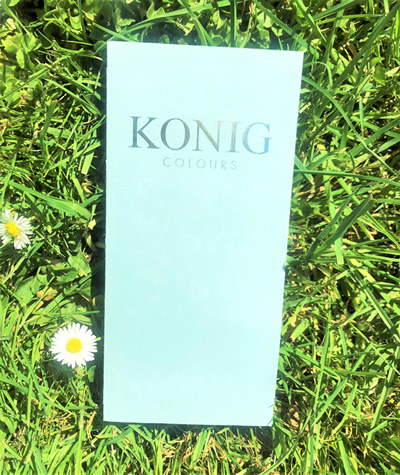 Each one of our colour charts is hand painted so that you can get the best and most accurate representation of our colours.
Order our FREE Konig Colours Chart to view our entire range by emailing This email address is being protected from spambots. You need JavaScript enabled to view it. with your name and address.
If you would like to see the Mrs and Mr Bateman colours, then please ask us to include their exclusive colour chart when you write to us.
If you would like some help choosing the perfect colour, please use our colour consultancy service. Or if you have a good idea of the colour you love, order a sample pot to test the colour in different parts of the room and at different times of day.
Have fun! We look forward to hearing from you.